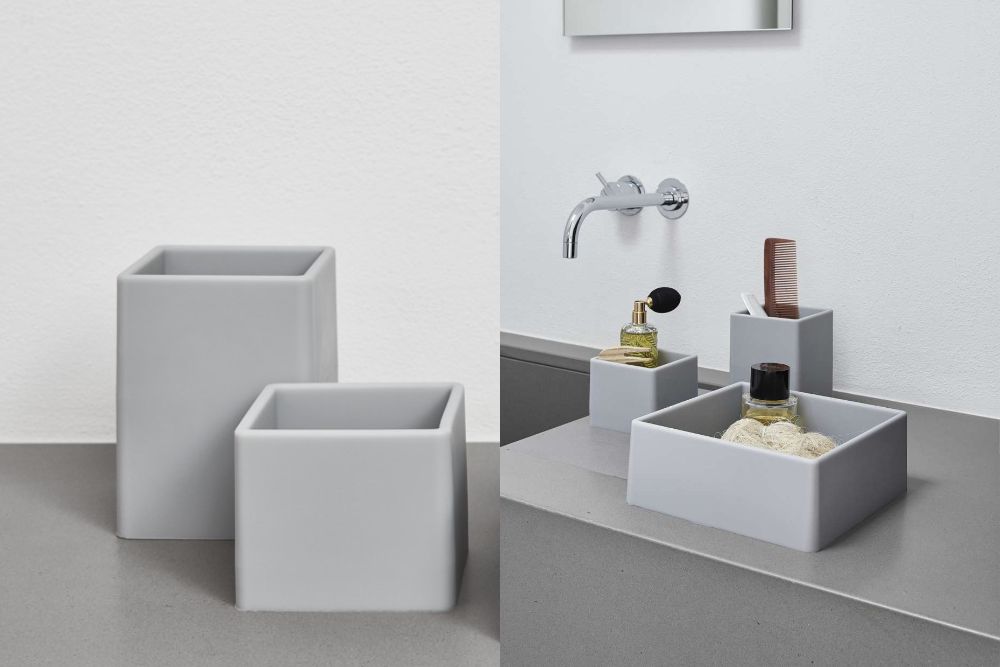 Keeping a tidy home is sometimes a very arduous task: between the kitchen, bedrooms, study and bathroom, objects often pile up and a clean and orderly home becomes nothing but a distant memory. That's why at Geelli, among our many collections, we created the Fusti containers collection, all comfortable and easy to use in any context.
Fusti: a collection of evergreen organizers
Conceived by artistic director and designer Monica Graffeo, the Fusti line is proposed as a symbol of timeless order and practicality, perfect for organising any room in the home.
The collection includes four different models: Fusto Cubo, Fusto Torre, Fusto Quadro and Fusto Rettangolo.

All are available in black, shadow grey, dove grey, light grey, sand, white, mustard, raf blue, blue and red.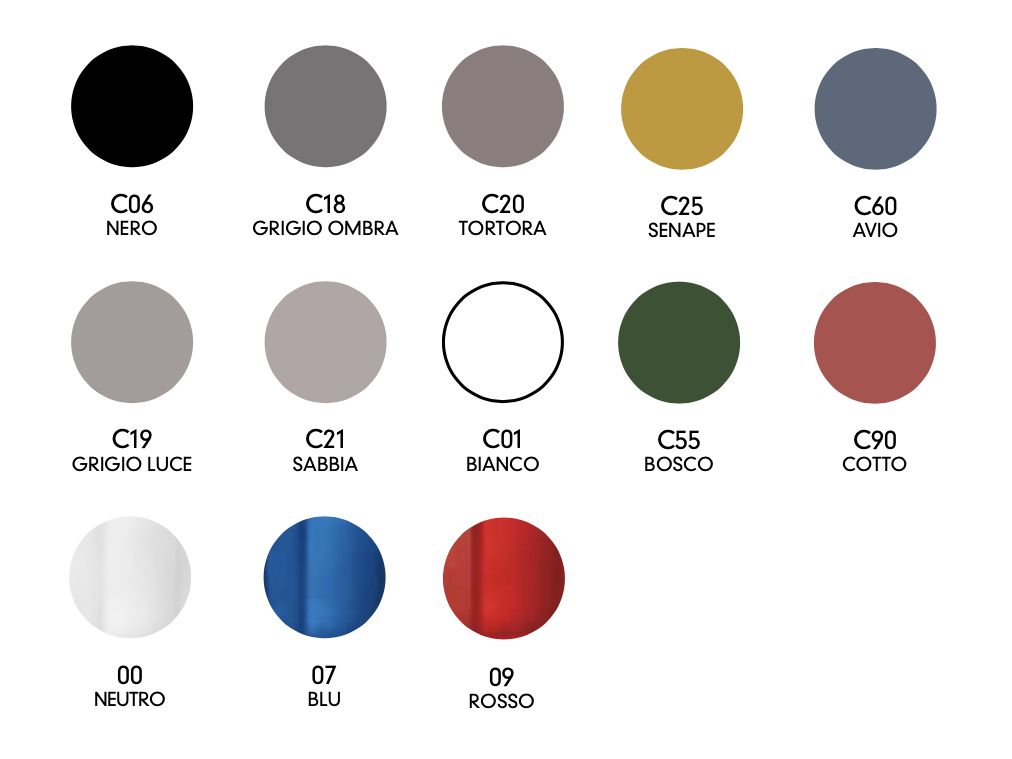 Differing only in size, the various models are made from polyurethane gel, our most innovative material. Their main characteristics, in addition to being extremely compact and resistant, are their softness to the touch and shape memory: our products can in fact resist knocks and strong compression, resuming their original shape as soon as the pressure is released.
Why choose Fusti organizers
In homes, just like in offices, we sometimes tend to accumulate lots of objects, which are often carelessly stowed in an untidy drawer somewhere, making it difficult to find and use them when we need. Suffice it to think of make-up brushes in the bathroom, or cotton swabs and make-up remover pads, or even staples in the office… there are many situations where organizers come to our aid.
The Fusti models are available in four sizes specifically designed to contain different-sized objects and allow their use in multiple contexts: their shape allows them to be conveniently placed on furniture and table tops to hold keys, sugar sachets, stationery and whatever else, thus completing the room's décor.
Another very practical use is as drawer organizers: they can be inserted inside drawers and storage elements to create an orderly and organized layout, making your office, bedroom or entrance a pleasant and practical space.
Lastly, thanks to the use of polyurethane gel, even cleaning is no longer a problem: Fusti containers can be cleaned simply with water and a neutral soap, or alternatively, in spaces where hygiene is of particular concern, Keepcare cleaning products can be used, ideal for deep cleaning even with very little product.
To keep your spaces tidy and organized, Geelli products in the 'Contain and organize' collection are a practical and extremely attractive solution, able to complete your home's décor, regardless of your style.