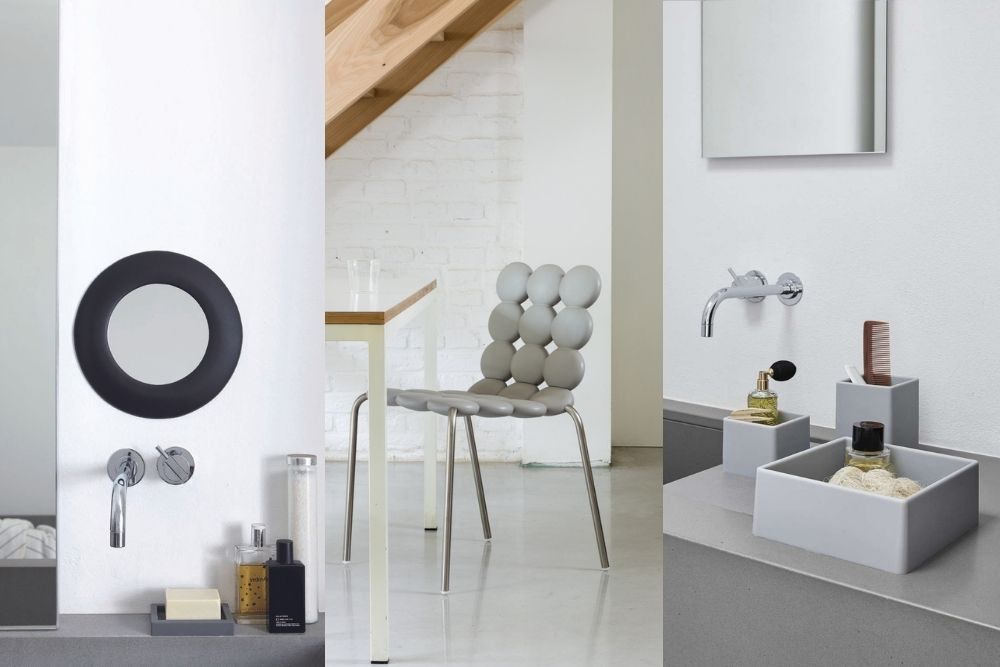 Geelli offers a wide range of objects to furnish and complete the different rooms in the house. Among them we find seats, mirrors, lamps, containers… let's discover together some of the accessories that could harmonize your spaces.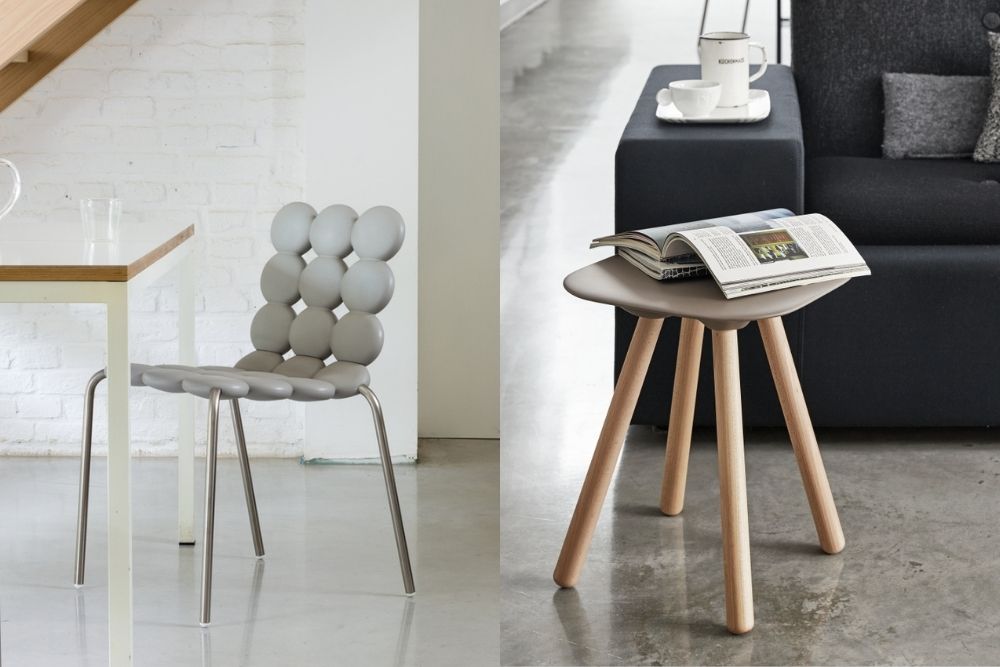 Among the Geelli proposals there are seating models characterized by great comfort, thanks above all to the material with which they are made. Some of these models are water resistant and can be used inside the shower: an example is the Viood shower seat. Viood collection also includes stools, both high and low, the aforementioned seat for shower and bivalent laundry basket, perfect to complete not only the bathroom, but also the various rooms in the house.
Another innovative seat is our Mints chair. You can place it both to decorate the dining room and to host someone in your office. Thanks to the "bubbles" in integral polyurethane, it is pleasant to the touch and to the seat, as well as pleasing to the eye.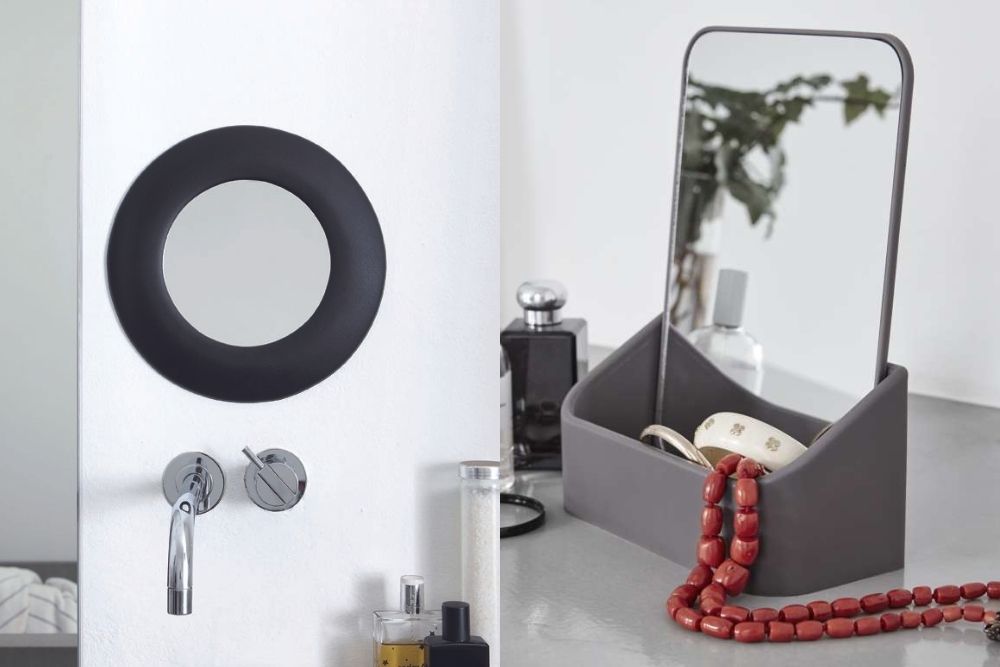 Within our catalogue, there are various models of mirrors, distinguished by extreme practicality and functionality. Thanks to the polyurethane gel frame, they are safe to handle and to use and also very resistant. Some of these models, such as Miebrame, can be hung thanks to their adhesiveness and without damaging the walls with nails and hammer. Others instead, have a magnet or fit inside other Geelli accessories: an example could be Nora, a versatile mirror, perfect for the bedroom or bathroom.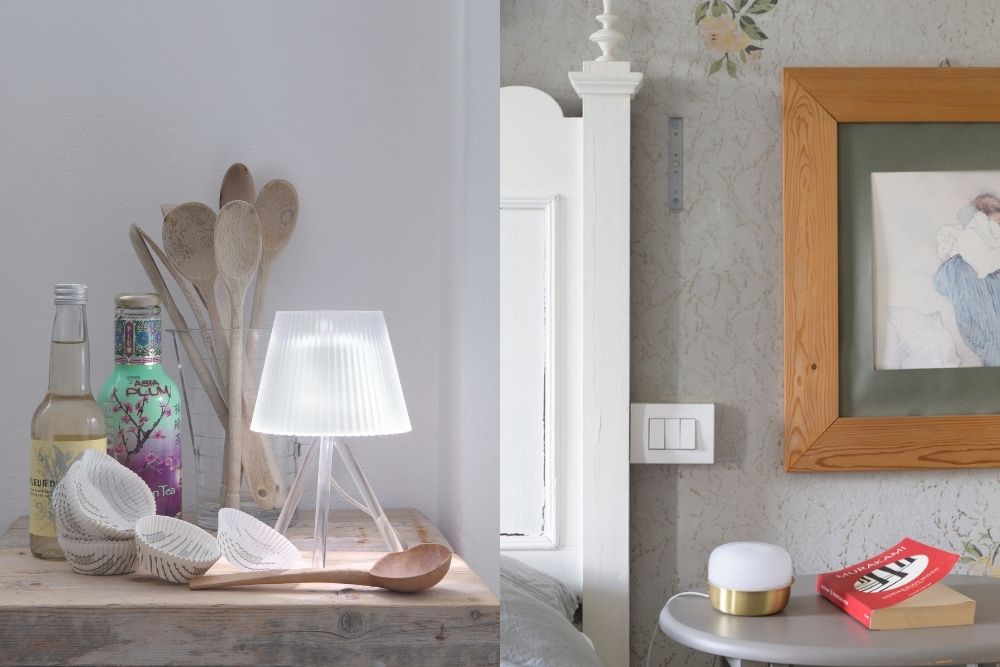 Lights are another example of furnishing accessories, especially abat-jours such as Plissè. These types of lights, in fact, are not a trivial source of light necessary in a home, but are part of the furniture as they help to create the right atmosphere. They allow you to give the room in which they are turned on a refined and suffused atmosphere, thus giving an additional touch of style.
Coat hangers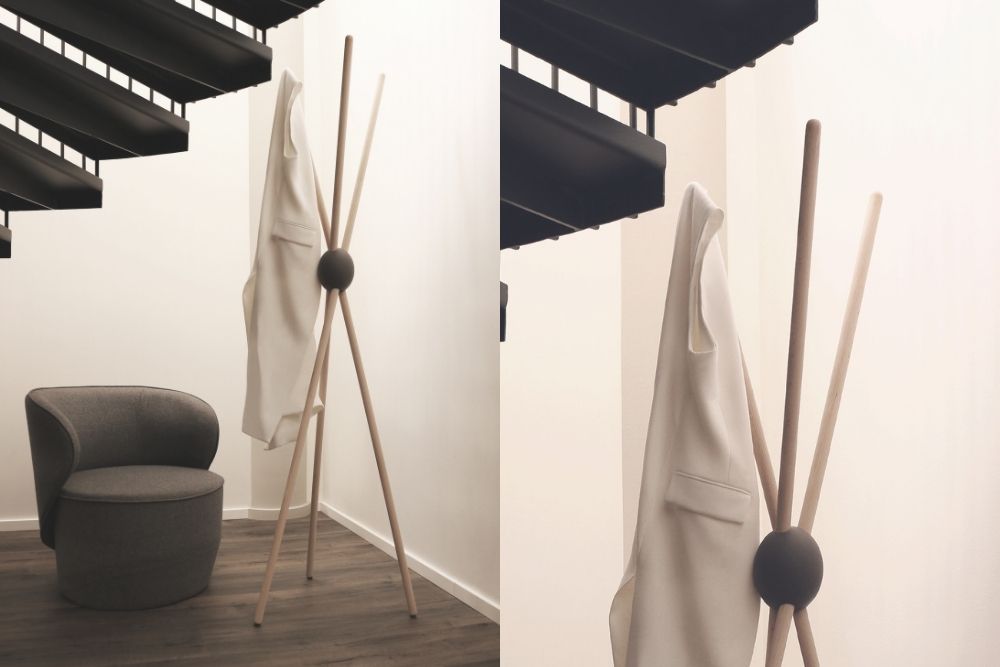 A gently welcome for guests and a useful accessory for those who live in the house, coat hangers are essential items for the house entrance. Among our proposals you can find Colombo, a coat hanger made up of three wooden rods that fit into a central "egg" made of Starlux material. The particular composition of this coat hanger also allows it to be disassembled very easily, in order to facilitate its transport during relocations or movements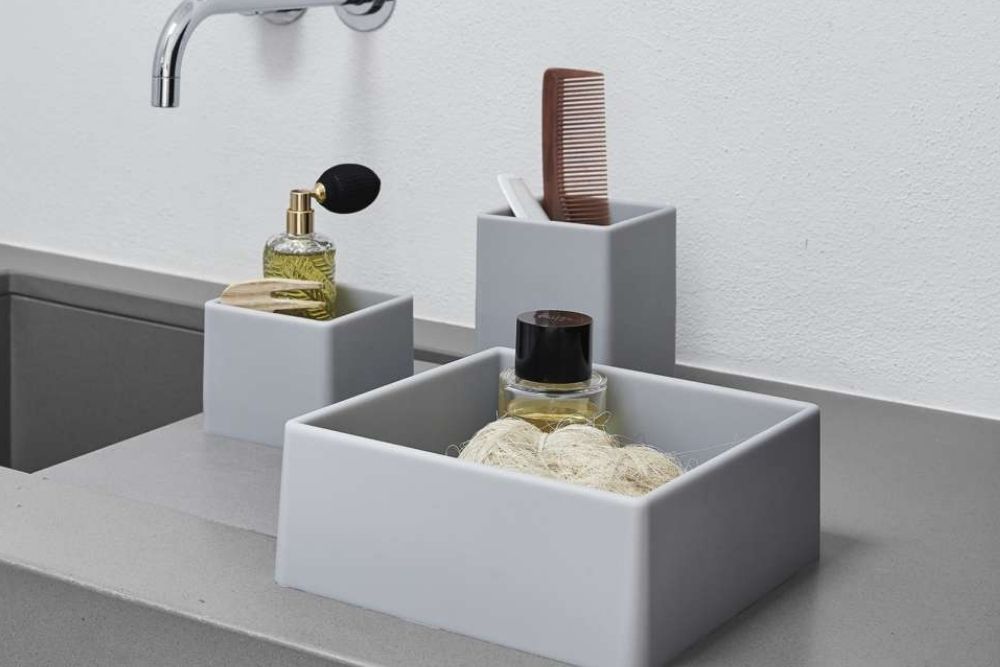 No doubt, containers are the most useful furnishing accessories. To rearrange and organize your objects and spaces, these accessories turn out to be real lifesavers. An example? Fusti collection is ideal to organize drawers or wardrobes, giving a space to all those products that are usually left scattered around.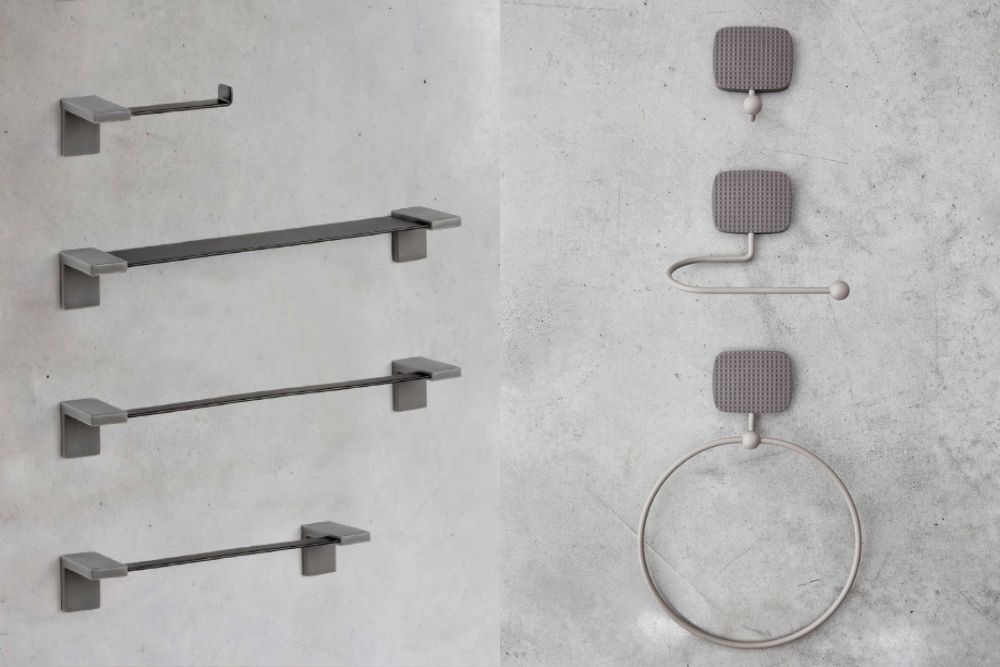 Bathroom also wants its part. To complete this room, a combination of utility and aesthetics is undoubtedly necessary: it is important to choose accessories that can withstand daily use, falls and, above all, the humidity of the room. However, at the same time, it is essential to think about the appearance of the bathroom and the creation of an harmonious and pleasing environment.
According on the style of furniture, you can choose from different collections. If you love soft lines, we recommend the D'OC collection: it's a line created by designer Monica Graffeo, which includes hangers and roll holders inspired by the Provencal atmosphere.
However, if you prefer more squared lines, you may consider the Inlinea collection, which includes various accessories, such as adhesive hangers, a roll holder and even towel holders, which combine versatility with a very contemporary  linear style.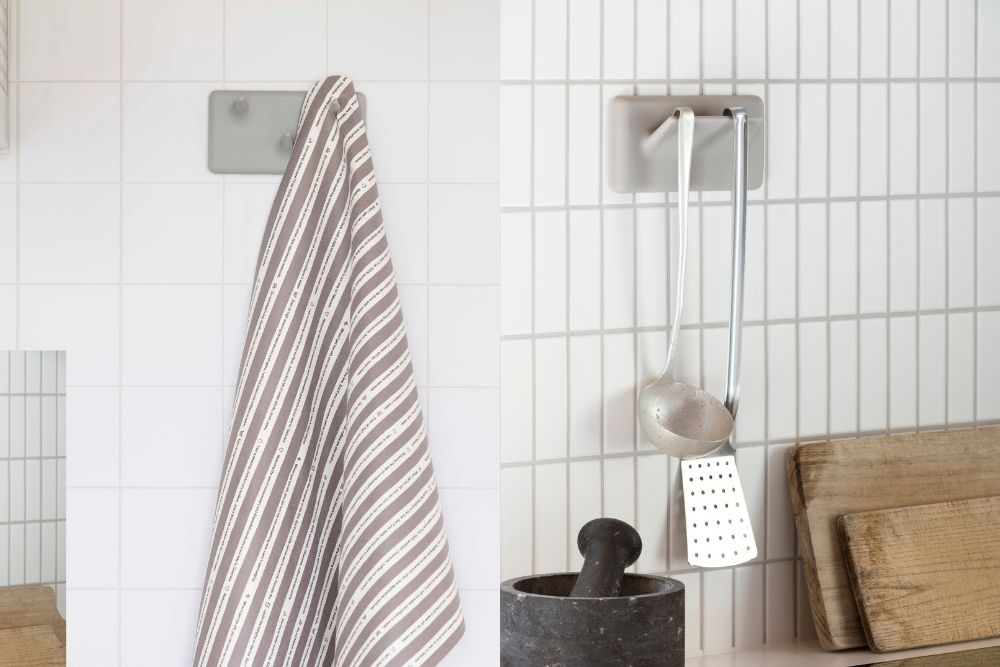 It is possible to furnish the dining room and the kitchen area with versatile and functional products, which complement the rooms while also providing a practical function, in addition to the aesthetic one.
When writing about furnishing accessories in the kitchen we are not referring only to wine cellars such as Bigovino, but also to objects that often go unnoticed, but whose functionality is undoubtedly fundamental in this environment. We refer to hangers such as Punto or Tratto, that with their minimal design, adapt to different types of furniture and thanks to their characteristic adhesiveness, they can be placed on the walls without necessarily drilling them.
Furnishing Accessories: why are they so important?
Furnishing accessories are fundamental tools to reflect the personality of those who live in the house: they give a touch of style to the various environments and, if used well, are able to create continuity within the furnishing project.
Find out with which to complete your spaces by browsing the Geelli catalog.