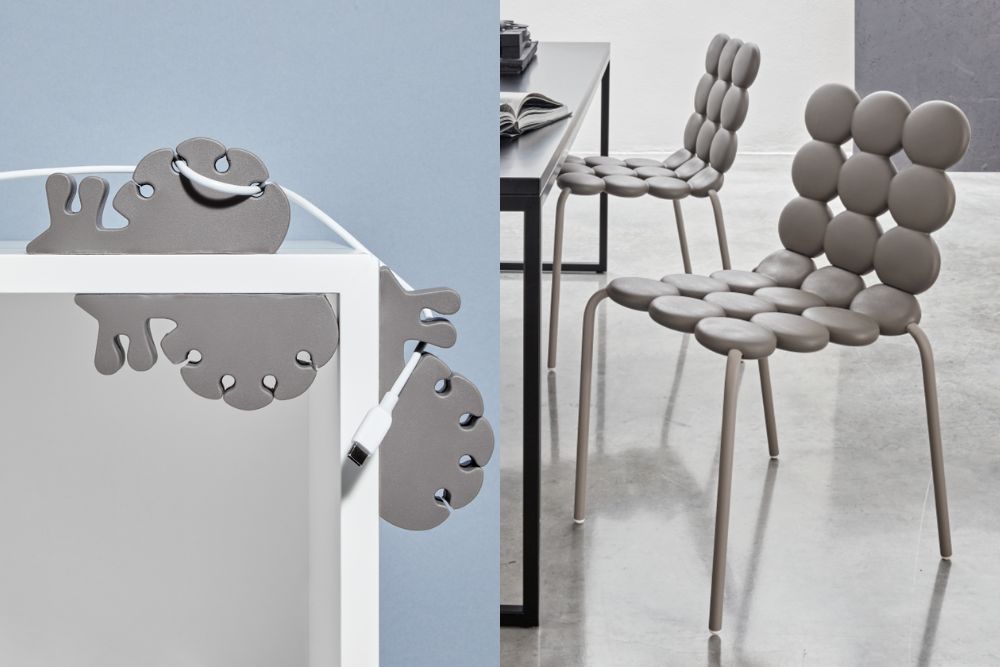 The pandemic led numerous firms and corporations to make a digital revolution in the working world. Following the first restrictions implemented by the Government, a whole two years ago now, companies resorted to so-called "smart working" so as not to close their businesses and seek to minimize the possibility of contagion between employees.
Smart working, or essentially "working from home", can potentially come with enormous benefits for workers, such as being able to manage their own time, avoid traffic while commuting from home to work and back again, and a general reduction in stress levels.
Unfortunately, at the same time it can also have other, less desirable consequences, most of which are caused by a lack of domestic organization: those who are used to working in an office with professional tools and workstations most likely don't have the objects they need at home to best carry out their work, or manage their work life from within their own home.
To this end, at Geelli we have designed several products combining beauty and practicality, to make smart working simpler and more enjoyable. Let's take a look together.
1. Lumaca
Everyone knows what it's like to find knotted cables, so badly twisted that it's impossible to figure out which belongs to the keyboard, which to the lamp, and which to the computer. To help solve this problem, we have designed a solution as original as it is practical: Lumaca, thanks to its six holes, is able to tame even the most rebellious cables. It is made in polyurethane gel, a plastic, soft, elastic and resistant material, and also comes with an adhesive base to keep it in place, thus making sure the situation is always under control.

2. Intempo

Appointments, video calls and deadlines: organizing your time is essential when you're working from home, so it's important to have the right clock: Intempo is our wall clock in polyurethane gel, which can be fixed to surfaces without the need for nails or hooks. This means the clock can be fixed wherever you like: on the wall, on the table, and why not, even on the fridge!
3. Mag

It's perfectly normal to accumulate countless objects on your desk while you work: snacks, post-its, calculators… As the hours pass, a heap of objects builds up on the desk, which you most likely don't need anymore, and which therefore do nothing but clutter up the work space. The solution proposed by Geelli is Mag, our organizer container or waste-basket, perfect to place under the desk for an ever-tidy and organised office space.
4. Ply single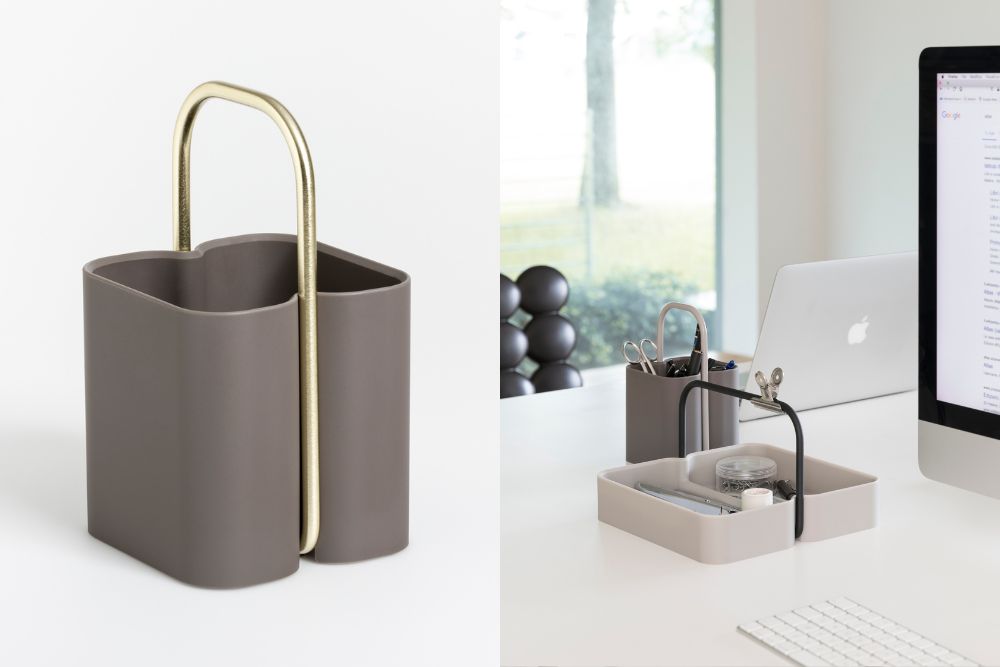 How often do you look for a pen on your desk and can't find one? We perfectly understand this need, which is why we created Ply Single: this double-cylinder pen holder made in polyurethane gel and gold-plated iron is ideal for stowing stationery objects, making sure everything you need is always close at hand.
5. Mints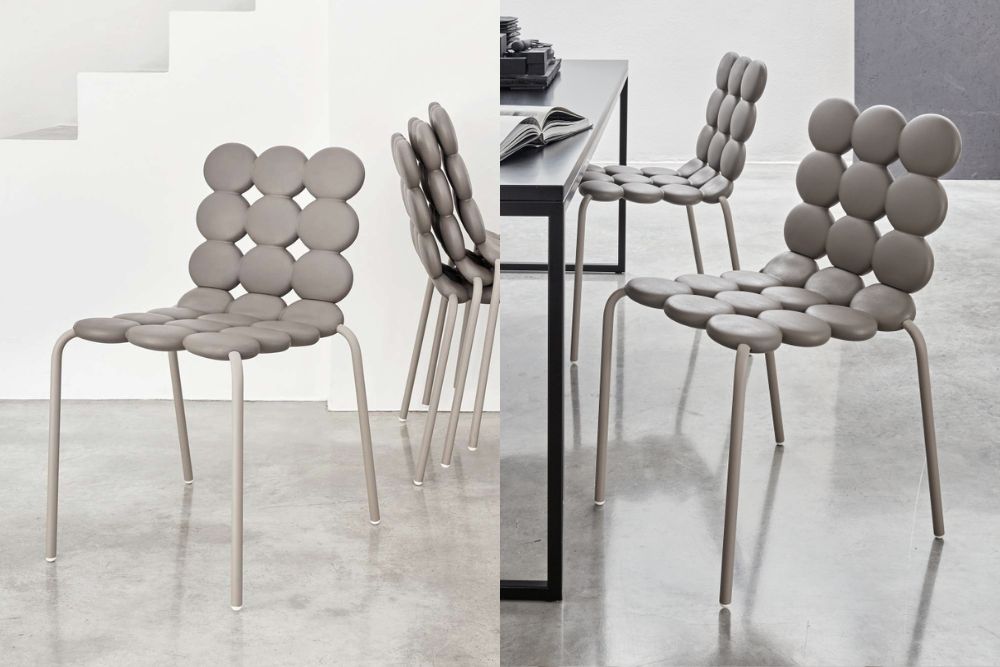 A work space isn't a work space without a good chair that makes us feel comfortable and relaxed. Mints is a chair designed by Monica Graffeo, a product that combines comfort with contemporary style and design. It features an iron structure covered with circles in soft but resistant integral polyurethane, adding a touch of exclusivity to any office.
The first rule of smart working: cleanliness
Spending hours on end in the same room will naturally affect its hygiene: the air becomes stale, the objects fill up with germs, and all this can easily have negative consequences on the person.
This problem is even more prominent when it comes to the office: the fingerprints on the screen, the dirt in the keyboard, the surfaces where anything and everything is laid… cleaning and disinfecting the work space is essential!
For this reason, it's important to choose professional products with high cleaning power that are also safe for people, domestic animals, and the environment. Hence, we introduce Keepcare, a brand of cleaners, disinfectants and fabrics to clean the home and environments we use every day. Thanks to the technology adopted by this brand, you will enjoy utmost hygiene and cleanliness in your office space with minimal effort.