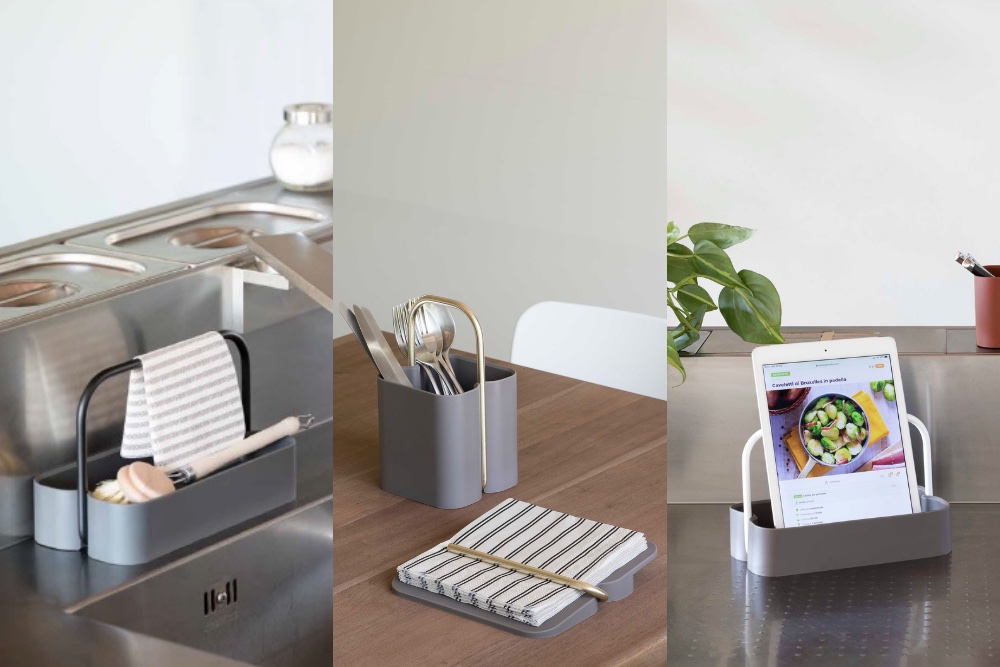 The kitchen is a place where practicality is essential, but sometimes another important factor can take over: aesthetics. Geelli accessories allow you to combine, in the kitchen or on the table, practical use with the elegance of coordinated shapes and colors.
Let's find out some kitchen accessories that allow to make your life easier without giving up aesthetics.
1. Bigovino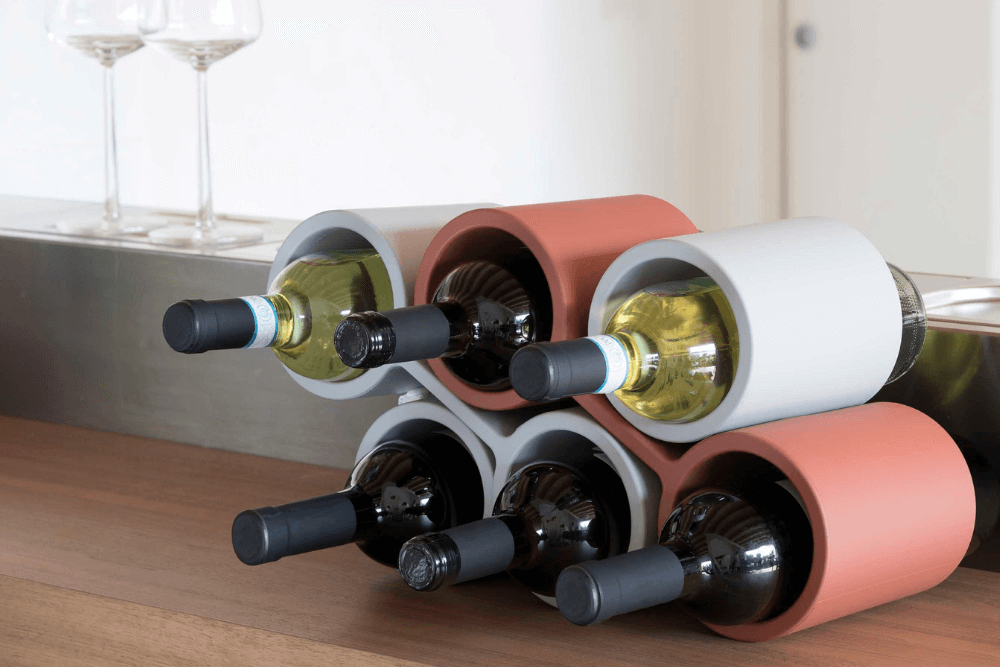 Wine lovers will understand the need and the desire to create a personal cellar inside their home, but sometimes spaces in the house are limited and do not allow to build a cellar, or, simply put, products in commerce do not suit the chosen style of furniture.
For those who run into these problems or are looking for an original and versatile bottle holder, we have the right solution for you: Bigovino is our bottle holder in soft, shockproof and colored integral polyurethane, which comes with any kitchen with a touch of refinement and modernity.
Its design allows it to be used individually, and therefore to contain two bottles, or to be combined with other Bigovino, by inserting the elements one into the other to hold four or six bottles.
2. Linea Ply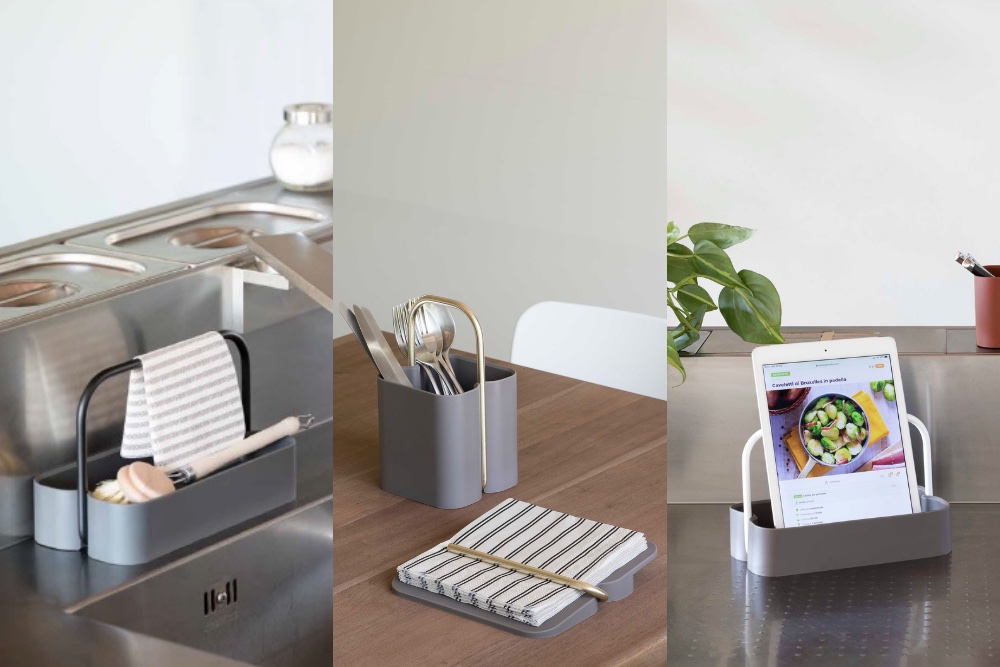 Ply collection, conceived by designer Eli Gutierrez, is made up of many versatile products with a unique design, including:
3. Fresca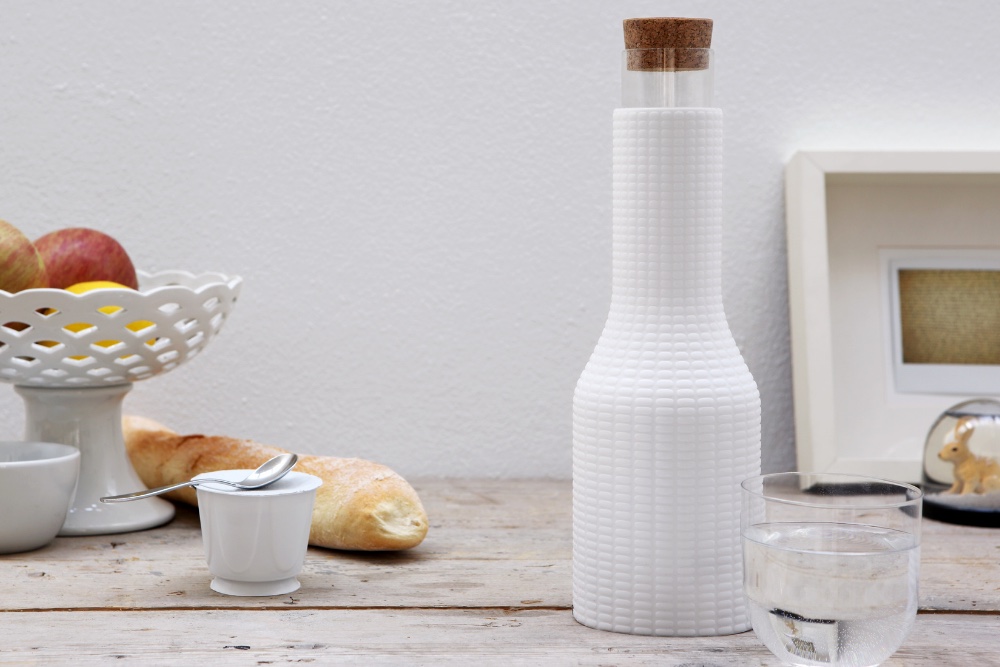 With the arrival of summer, having lunch outdoors or inviting friends and relatives for a cocktail is more and more inviting: in these cases it is important to bring an object with a lively design to the table, which however has also a practical sense.
Fresca is a glass jug, coated with soft polyurethane gel that helps to keep the temperature of the liquid inside constant to bring fresh drinks to the table and at the same time offers a pleasant product both aesthetically and to the touch, thanks to the softness of this material which also has an anti-slip and shockproof function.
4. Farida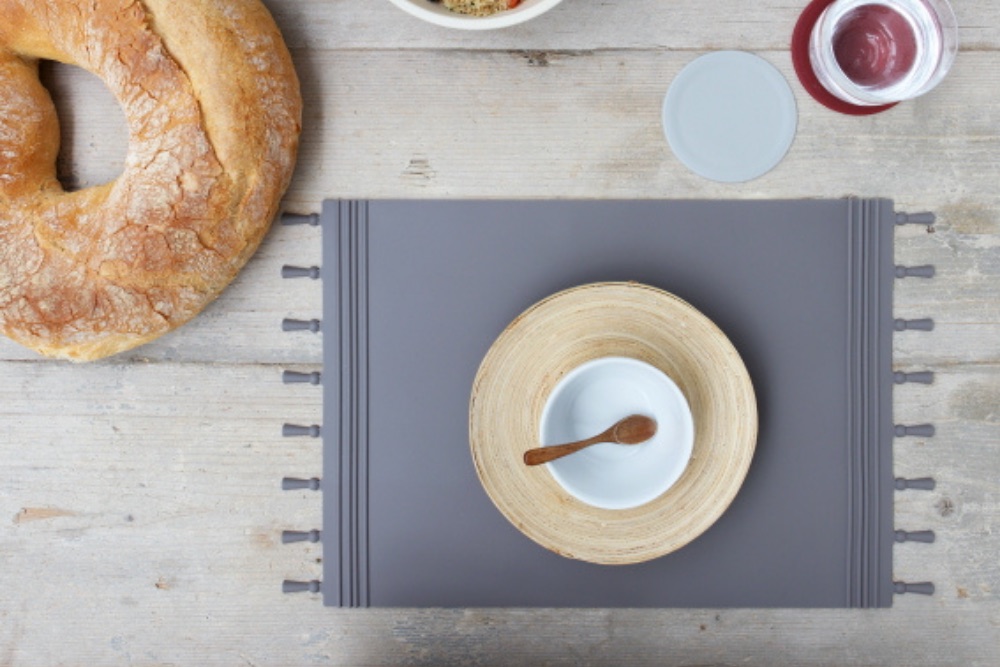 Another accessory that cannot be missing on the table: the tablecloth. In this case, Geelli has a fun and elegant proposal, which allows you to express a contemporary style even in the dining room.
Farida, our American placemat, is made of elastec, a material that makes it pleasant to the touch and practical to use.
5. Sottosotto e Sottobi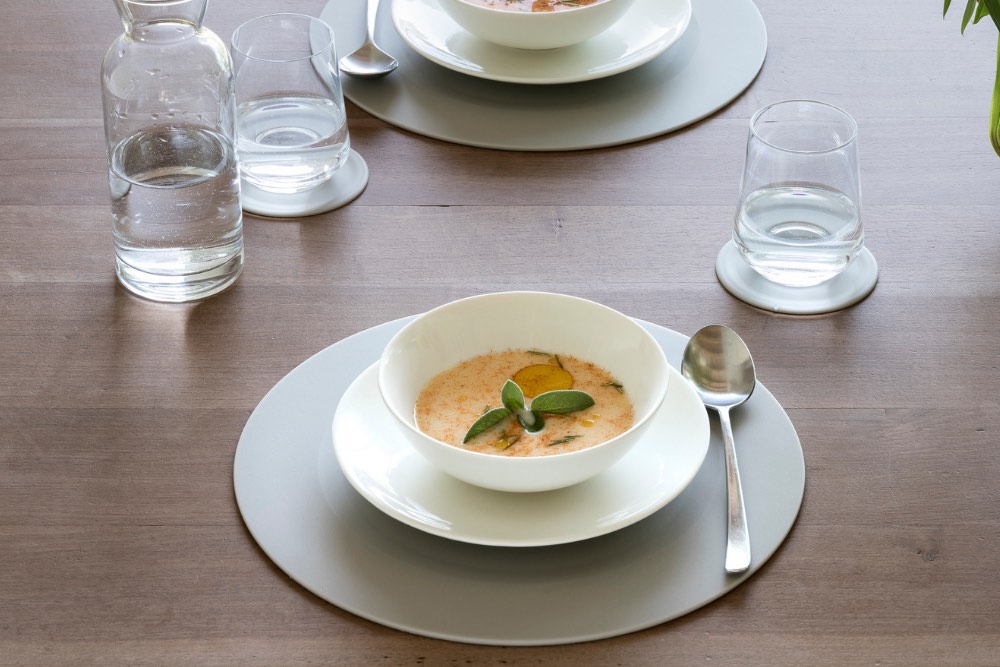 Another way to give the table a more well-finished look is to use placemats or coasters. Of course, in addition to the aesthetic care, these accessories also provide greater protection for the underneath surfaces.
Sottosotto e sottobi are respectively the underplate and the coaster made by Geelli in polyurethane gel. Soft to the touch, depending on the color chosen, they can give the table a touch of cheerfulness or a note of refinement, allowing you to customize the mise en place according to tastes and occasions.
The needs of the kitchen environment are many and different. Geelli products are designed to meet these needs and complete your spaces in the most functional and pleasant way. Learn more about all the kitchen products collection and discover the ones that best suit your home.